Business Listings, Online Reputation Management

Three steps is all it takes for local businesses to get more traffic through the door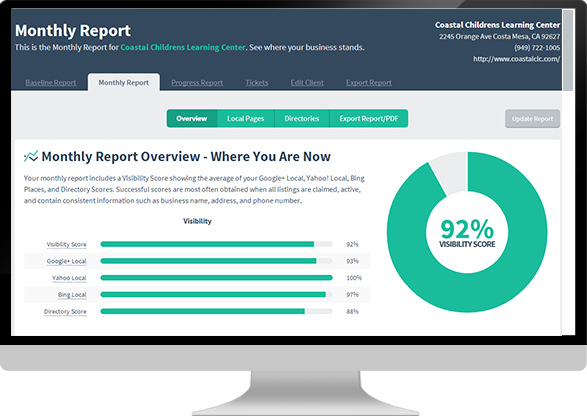 1

Check your online visibility (for free)
Greater online visibility translates to more business through the door. Find out where your business could use some extra help.
2

Order local presence management services
Optimizing your website is an important part of increasing visibility and traffic. We offer a full suite of digital marketing services to pair with your local package.
3

Monitor & review progress
We know you're a data junkie, so go ahead and see where your business stands on any given day. Do your happy dance; we won't judge.
See How Your Business Stacks Up
Simply, click here to get started (for free)
---
Top Reasons Local Businesses Choose Us
Own login credentials
to all listings
Avoid the hassle
of doing It yourself
Update All Your Business
Listings from One Dashboard
Check progress report
whenever you want